Manufacturing IT Solutions
Reliable technology infrastructure and expert support for any manufacturing facility 
Take full control over your production processes
Conventional wisdom would have you believe that technology needs are similar across all types of businesses. And while almost all companies need to use email, word processing, and financial software in a networked environment, synergIT understands that manufacturing companies have additional requirements for keeping their plants operational 24/7 in potentially harsh environments. We also understand that your manufacturing company might have multiple locations that need to be seamlessly integrated. 
That's why we offer customized IT solutions and proactive tech support to simplify your manufacturing processes, so you can maximize productivity, output, and profits. Whether you need to streamline workflows, stay compliant with regulations, or control the quality of your products, we have the perfect IT solutions to meet your specific needs. 
We can meet all the IT needs for your manufacturing firm
IT Support and Consulting
Strategic support and guidance customized to your needs and designed for your success 
Virtual Desktop Infrastructure
Significantly reduce your IT expenses, while increasing efficiency and flexibility 
World-class collaboration and productivity apps for forward-thinking businesses 
Keep your business connected with powerful collaboration solutions for distributed teams 
Solutions that improve your data center's performance, resiliency, and security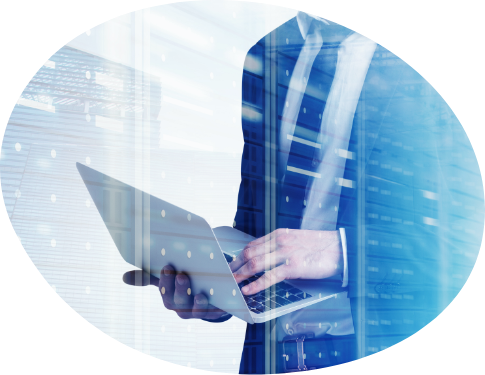 Comprehensive Disaster Recovery solutions
After a disaster occurs, your company needs to recover as soon as possible, and a flexible, dependable, and scalable Disaster Recovery (DR) plan will enable you to do just that. synergIT approaches DR planning as a project, providing project management and technical consultation in areas such as telecommunications, virtualization, and storage management so IT systems are ready to go when you are.
End-to-end wireless LAN solutions
In most plants, you can't run a wire to every place you need to work. That's where secure wireless technology and mobile computing can deliver fast ROI. synergIT can help you avoid unnecessary costs, deployment delays, and tedious learning curves with our complete end-to-end WLAN solutions.