Expert IT management and support delivered by certified technicians
synergIT proactively monitors every aspect of your organization's technology to detect and resolve issues
Government organizations and educational institutions have embraced technology in their daily processes, from storing files on cloud-based storage to implementing video conferencing solutions and deploying cybersecurity solutions to protect sensitive data. But without expert guidance, they face the risks of poorly configured networks, insecure data, and recurring tech issues.
Throughout our many years of service, synergIT has witnessed how unstable IT has disrupted our clients' operations, which is why we strive to provide always-on technology. We achieve this by monitoring their systems and networks 24/7/365, repairing glitches before they become major issues.
We can meet all the IT needs for your government and education organization
IT Support and Consulting
Strategic support and guidance customized to your needs and designed for your success
Virtual Desktop Infrastructure
Significantly reduce your IT expenses while increasing efficiency and flexibility
World-class collaboration and productivity apps for forward-thinking businesses
Keep your business connected with powerful collaboration solutions for distributed teams
Solutions that improve your data center's performance, resiliency, and security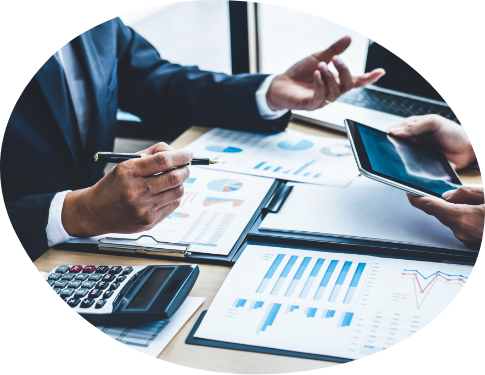 Maximum efficiency and cost savings, guaranteed
Our technicians will recommend and implement innovative solutions that improve your productivity and operational efficiency by eliminating unnecessary drains on resources, enabling you to spend less. We also provide end-to-end managed services, 24/7 IT support, and assistance in large projects, like moving to a bigger office space or replacing outdated hardware and software. Whatever you need, synergIT is here to help.