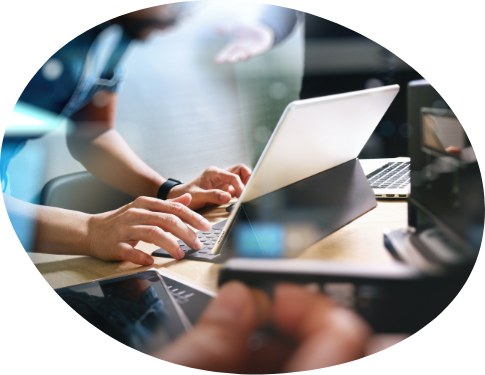 Are your IT projects not delivering the desired results? Is your current IT staff unable to handle the workload?
Hiring more in-house IT professionals is far too expensive, especially if you are a small or medium-sized business that only needs assistance with a few major IT projects. By partnering with synergIT, your IT staff will be supported by experienced professionals who will complete your IT projects on time and within budget.
For over 35 years, our clients have trusted us to provide them with effective IT solutions and support
As our company has grown and design technology has advanced, we were facing a new challenge: How could our team easily collaborate on a project while working from different offices? We initially focused on moving project data between offices, but it was never successful because the projects were too large. Fortunately, synergIT has a lot of experience in the AEC industry. synergIT worked with us to solve the root of the problem: sharing data. Today, all of our employees are linked to a central datacenter. While many may sit in one of our regional offices, they work on a virtual workstation at our datacenter. Now everyone has fast access to the same project data, and the headache of managing project data in five locations is gone. Additionally, we have a disaster recovery solution that lets us feel comfortable having our data in one location.
In the senior living business, IT capital and & resources are extremely limited. We provide excellent service to our customers with a small, but very talented and dedicated team. Talent and dedication are the same reasons we partner with synergIT. They provide strategic planning and guidance to our organization and we view them as an integral member of our team.
The professionals at synergIT are knowledgeable and experienced in the IT industry. We can always trust them to provide the most efficient solutions and highest quality products to resolve our technology problems. As CIO, I know that when my IT challenges are the toughest that's when I can count most on synergIT.
synergIT manages our technology 24/7/365. They provide nonstop network support so we can focus on more important business matters; serving the thousands of residents and numerous departments of Allegheny County. If you want an IT service provider that's always there for you, we highly recommend the experts at synergIT.
The professionals at synergIT really took the time to understand our business and its unique IT needs. They created a personalized service and project plan that helped to improve our computer infrastructure and prepare us for the future. We really appreciate the time and the talented staff they dedicated to helping our company move forward.
Our comprehensive services cover the following aspects of your office IT:
IT Support and Consulting
Our consultants assess your IT and provide overall technology strategy; we offer co-managed IT services, disaster recovery, and more.
Migrate to the cloud to improve efficiency and flexibility with remote desktops, productivity software, and more. We offer cloud solutions from companies such as Microsoft, VMware, and Citrix.
Leverage Cisco's world-class IT solutions in communication, phone systems, security, and more.
synergIT will help you build out your Data Center so you always have the computing power to operate and scale as well as protect your company's data.
Virtual Desktop Infrastructure
Significantly reduce your IT expenses, while increasing efficiency and flexibility through effective and accessible virtualization solutions.
We excel in providing IT solutions to companies across all industries, especially the following: